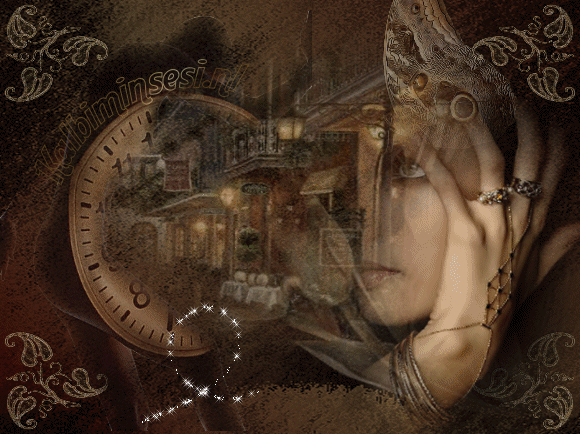 Free Photos Occult Angels Fairies Gothic Celtic Myspace Orkut Photos Glitter Graphics
http://www.occult-paranormal-psychic-yoga.blogspot.com
On seeing the above picture I instantly fell in love with the whole concept of explaining what time meant to me. Come on, you know the drill... pull that chair up and let's begin...
A Good Samaritan did something very special for me this week..... It absolutely bowled me over to discover that somebody had taken the time to have old cine films transferred on to DVD and then kindly made a gift of them to me... I simply can not tell you how much that gesture meant. Being a child brought up in care meant my siblings and I had very few photos, so it's always been particularly sad that my treasures from so long ago amounted to a few damaged prints. I settled myself down to watch the DVD and I warned my family I was feeling emotional... I had never seen many pictures of myself as a child, never mind moving pictures.
The DVD started its chronicle and with every moving cine projection there was music, which to be honest didn't help my inner turmoil of emotions... eventually we got to a bit where I was on the screen with my beautiful siblings... they were so tiny in comparison to me... but wow, I couldn't take my eyes off myself. It was then I felt the first sting of hot tears as they pushed up defiantly against my saucer shaped eyes... I quickly wiped them away, eager to see the next bit. I was not disappointed. The child on the screen, was gorgeous she was funny, happy and trying with all that she possessed to make everyone around her happy... which was strange to me as quite often in the darkness I felt I was a quiet child who didn't smile alot...it's made me realise I did and the reasons for that are so very obvious to me now.
I looked over to my daughter who was also enjoying the film just as much as me and who keenly shares my passion for memories and making them as good as you can... she was excited and smiling from ear to ear as I was... I'm sure for her the high point of the film was an unexpected flash of film from when her father and I got married... before her stood her parents after the ceremony smiling with other family members, some sadly long gone... I pointed out to her I was two years younger then she is now and the look of wonder on her face was something I will remember forever.
We all thoroughly enjoyed the film; it's a treasure I will always take care of. Surprisingly I found it opened old wounds, made me re-live some long forgotten experiences in my life... it also made me realise we don't ever forget the bad things that happen to us we just banish them to the furthest regions of our minds, simply hoping they will never dare to resurface... I am extremely surprised at the effect it had on me... You'd think with age, would come an acceptance but for me it obviously hasn't. In my reflective time, I knew the main effect of watching the DVD was when I looked at the little girl in the film, I could not help wondering why she ended up spending most of her life in care, she would have made somebody a beautiful daughter because I knew more clearly then anyone, despite her earlier trauma she was balanced, her priorities were intact... she knew how to be open, loving and giving. I strongly felt deep to my inner most core... that it's a down and out monstrous crime she was not even given the chance. I have often heard in instances like this, it's important to reach out and virtually hug the child... so I did, all I can tell you is this... the tears came faster as the little girl hugged me back....
Back soon with my wings wide open..... Mwah :)